It was only two years ago that 4-8 Bouvardia Street in Asquith was occupied by three original single storey houses. Now it has been transformed into a striking 5-storey apartment building that will be home to 100 residents.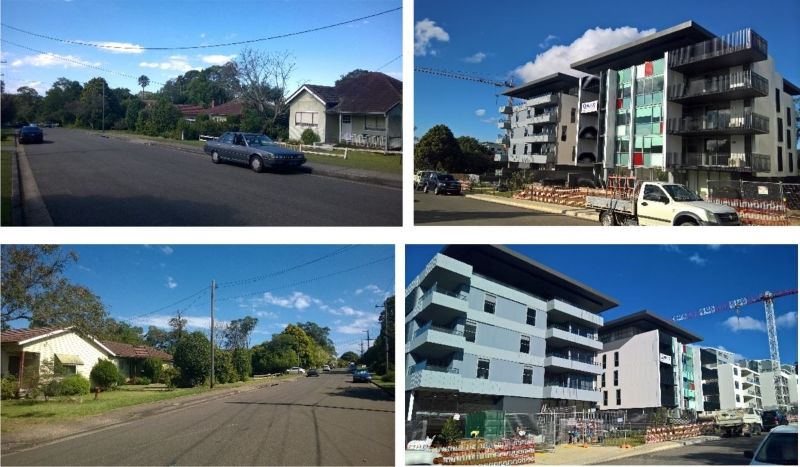 Back in March 2016 we provided an update on our work that we completed on the Traffic Impact Assessment for the Development Application and how it was helping Hornsby Shire Council to reach their future dwelling target. Following construction between in 2016 and early 2017, PeopleTrans recently revisited the site to undertake a post construction audit for the Occupation Certificate.
The basement car park has a curved ramp and 4 basement levels and the on-site review showed that the internal ramps and dimensions were constructed according to the Australian Standards AS2890 and the approved plans. As can happen often in construction though, requirements from other engineering disciplines meant that slight changes had to be made to the design along the way and the resident bicycle parking couldn't be installed exactly as shown on the approved plans.
To solve this, PeopleTrans worked in partnership with the Builder to design a new resident bicycle parking arrangement that could meet the Australian Bicycle Standards (AS2890.3) and be workable for the new residents of the building.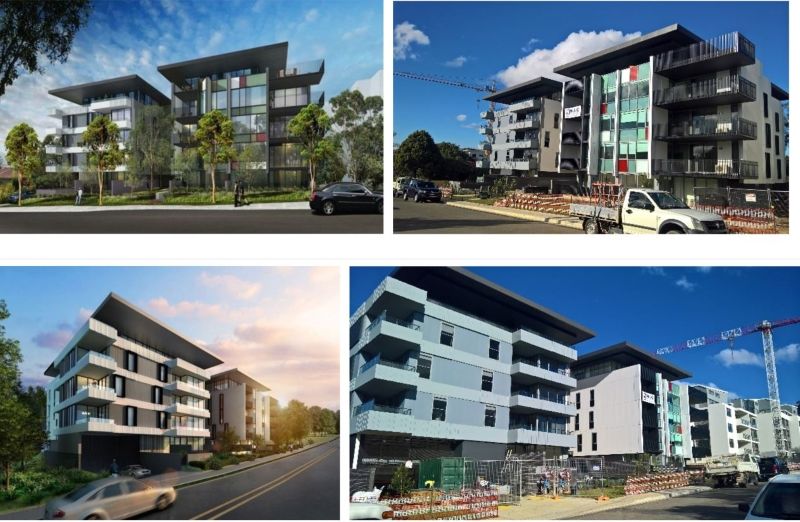 The artist's impressions on the left and the final construction on the right are very close to each other, although the trees will need time to mature.
Here is a time lapse of the construction using aerial images from nearmap.com.au
PeopleTrans is proud to have been involved in this project from the initial design and planning as part of the Development Application all the way to the occupation certificate, providing traffic engineering advice all the way through the project.
If you need assistance or require traffic engineering advice for your next development project in Melbourne or Sydney, please contact Alan Stewart or Matthew Houlden at This email address is being protected from spambots. You need JavaScript enabled to view it. or This email address is being protected from spambots. You need JavaScript enabled to view it..