Our people:
Have well established alliances to bring the skill sets required to large projects.

Know who to talk to within the various Government and other stakeholder agencies.

Take pride in the quality of their work which is tailored to the needs of each client.
Alan Stewart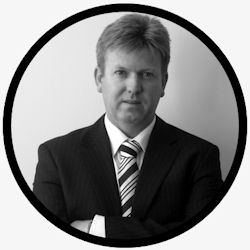 Alan has over 25 years' experience in the Transport industry across the UK and Australia. His strength and passion is in bus, interchange and town centre land use planning which he has excellent knowledge of having been extensively involved in TfL's London Bus Initiative program, the RMS's Easing Sydney Congestion program, the TfNSW's Transport Access program and many town centre transport & land use studies across New South Wales.
Alan established PeopleTrans in 2012 with a view to improving the quality of people's lives through excellence in Transport Planning and Engineering and has continued in the areas of bus and interchange planning recently completing work on Rapid Bus Route 7 and the B-Line bus corridor as well various Sydney Station upgrade projects. Alan's reputation in the field of bus planning and operations is regarded highly within the industry. Alan has a "can do" attitude to problem solving and is very good at listening and understanding clients' needs which is reflected in the quality and content of the project deliverables. His communication skills are excellent and he is particularly good at presenting proposals in a reasonable, orderly and methodical way.
Matthew Houlden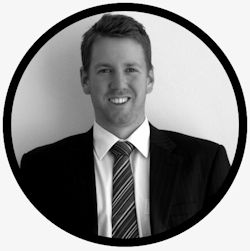 Matthew has over 13 years' experience in the Transport industry across New South Wales and Victoria. While he has had the opportunity to work on a wide range of Transport Planning and Engineering projects that have provided him with a solid foundation within this specialist field, primary areas of expertise are development transport impact assessments, strategic and detailed corridor planning, masterplan town centre studies.
Matthew is proficient in the use of Sidra Intersection, LinSig and has also completed a number of projects in Victoria and New South Wales using Paramics Microsimulation. Through site inspections and traffic surveys, Matthew has gained a solid understanding of transport theory and the ability to interpret modelling results and communicate implications clearly to a wide range of stakeholders.
Barry Li
Barry is a designer and GIS specialist with over 11 years' experience in the transport industry across New South Wales, Victoria and the ACT. His work has included concept and functional layout plans for road alignments, roundabouts and signalised/unsignalised intersections and traffic signal control plans. He has also designed detailed bicycle and pedestrian facility plans for separated cycleways, shared paths and on-road bicycle lanes.
He has also completed numerous signage and line marking plans, traffic calming device detailed design plans, traffic control and management plans for construction sites, and reviewed car parking and loading dock layouts in accordance with Australian Standards using AutoTURN.
He has completed a range of Geographic Information Systems mapping and analysis, including crash data analysis, pedestrian walking distance catchment analysis, bus GPS/PTIPS data analysis, and general geographic data mapping and analysis using ArcGIS.
Charlie Seventekin
Charlie has over 6 years' experience in the transport planning industry and has successfully managed over one hundred traffic survey projects. This has enabled him to develop a thorough understanding of all aspects of traffic surveys, detailed data analysis, project management and data interpretation.
Since joining PeopleTrans in 2016, Charlie has primarily worked on the easing Sydney's congestion program where he has assessed and developed strategies to improve the operation of the State Road network across Greater Sydney. He has also been involved in a range of other projects for both the private and public sectors. Charlie is enthusiastic about maximising the efficiency of intersections and road corridors and is experienced in the use of Sidra Intersection 7.
Charlie has an MEM and MBA from the University of Technology Sydney, which has provided him with essential project management & financial management capabilities.
Sherlock You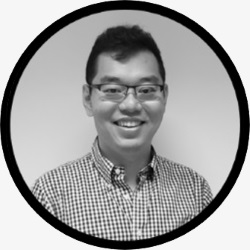 Throughout his career, Sherlock has been involved in more than 350 projects throughout NSW and VIC which has allowed him to develop excellent transport designing and drafting skills. He has demonstrated proficiency in the design and review of a diverse range of projects, including car parks & service vehicle facilities, bicycle facilities, traffic signal design, construction traffic management planning, concept road alignment & intersection designs and road safety audits. These projects have included a large range of land uses and project types which include residential, shopping centres, commercial developments and public domain projects.
He has an excellent understanding of the Australian Standards, Austroads and Council planning controls and how to apply them. While mindful of the standards, he is always innovative and passionate in finding better solutions to incorporate safe, efficient and functional designs for all road users within the proposed layouts. He is competent and experienced in the use of various design software packages, including AutoCAD, Microstation and AutoTURN.