Our people:
Have well established alliances to bring the skill sets required to large projects.

Know who to talk to within the various Government and other stakeholder agencies.

Take pride in the quality of their work which is tailored to the needs of each client.
Alan Stewart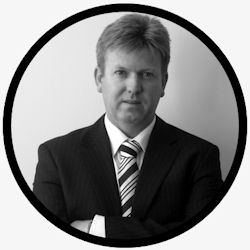 Alan has over 25 years' experience in the Transport industry across the UK and Australia. His strength and passion is in bus, interchange and town centre land use planning which he has excellent knowledge of having been extensively involved in TfL's London Bus Initiative program, the RMS's Easing Sydney Congestion program, the TfNSW's Transport Access program and many town centre transport & land use studies across New South Wales.
Alan established PeopleTrans in 2012 with a view to improving the quality of people's lives through excellence in Transport Planning and Engineering and has continued in the areas of bus and interchange planning recently completing work on Rapid Bus Route 7 and the B-Line bus corridor as well various Sydney Station upgrade projects. Alan's reputation in the field of bus planning and operations is regarded highly within the industry. Alan has a "can do" attitude to problem solving and is very good at listening and understanding clients' needs which is reflected in the quality and content of the project deliverables. His communication skills are excellent and he is particularly good at presenting proposals in a reasonable, orderly and methodical way.
Matthew Houlden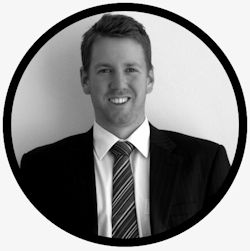 Matthew has over 15 years' experience in the Transport industry across New South Wales and Victoria. While he has had the opportunity to work on a wide range of Transport Planning and Engineering projects that have provided him with a solid foundation within this specialist field, primary areas of interest are development transport impact assessments, strategic and detailed corridor planning, pedestrian modelling, public transport priority, transport interchanges and masterplan town centre studies where all transport modes have to be considered.
Matthew is proficient in the use of Sidra Intersection and has also completed a number of projects in Victoria and New South Wales using Microsimulation. Through site inspections and traffic surveys, Matthew has gained a solid understanding of transport theory and the ability to interpret modelling results and communicate implications clearly to a wide range of stakeholders.
Danielle Cruickshank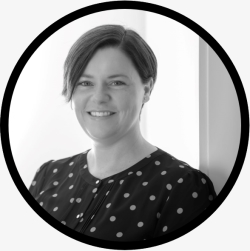 Danielle lives in Melbourne and has over 8 years' experience in traffic engineering and transport planning with involvement in a wide range of transport projects with VicRoads and GTA Consultants. Danielle has developed a range of skills through her involvement in projects such as traffic and transport assessments for large and small developments, city centre parking studies, Masterplan studies, bicycle and pedestrian planning and road safety audits.
Danielle also has graphic design skills and regularly prepares maps, car parking inventories and graphics for reprorts.
Richard Banzon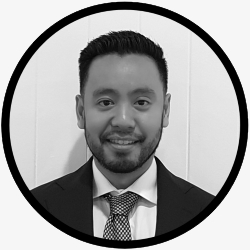 Richard has over 6 years' experience in the Transport industry across Australia and the USA. He specialises in traffic engineering and transport planning and also has a background in project management, business strategy and economics. He has worked on public and private sector projects in a range of transport fields such as transport modelling, traffic impact assessments, feasibility studies, economic appraisals, construction traffic management plans and road safety audits.
Richard is a critical thinker and has demonstrated skills in applying sound traffic engineering principles for incorporation into the environmental assessment process. In addition, his attention to detail and strength in report writing has led to his involvement in the EIS traffic assessments for major projects including Western Harbour Tunnel, Beaches Link, Sydney Metro City and Southwest, Sydney Metro West and M1 to Raymond Terrace.
Richard also has experience using a number of transport software packages including SIDRA Intersection, Highway Capacity Software, Synchro, LinSig, Paramics and Aimsun.
Sherlock You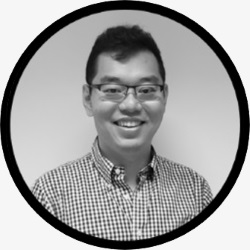 Throughout his career, Sherlock has been involved in more than 350 projects throughout NSW and VIC which has allowed him to develop excellent transport designing and drafting skills. He has demonstrated proficiency in the design and review of a diverse range of projects, including car parks & service vehicle facilities, bicycle facilities, traffic signal design, construction traffic management planning, concept road alignment & intersection designs and road safety audits. These projects have included a large range of land uses and project types which include residential, shopping centres, commercial developments and public domain projects.
He has an excellent understanding of the Australian Standards, Austroads and Council planning controls and how to apply them. While mindful of the standards, he is always innovative and passionate in finding better solutions to incorporate safe, efficient and functional designs for all road users within the proposed layouts. He is competent and experienced in the use of various design software packages, including AutoCAD, Microstation and AutoTURN.
Daniel Lam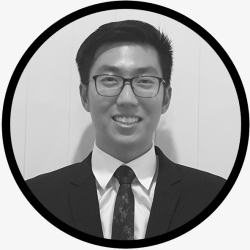 Daniel is a recent graduate with a Bachelor of Civil Engineering with Honours from the University of New South Wales. He has displayed a particular interest in transport and traffic engineering as his thesis revolved around the research of various pavement designs and analysis of the feasibility of Light Rail Transit between Parramatta to Liverpool.
Since joining PeopleTrans in 2019, Daniel has provided traffic engineering support on a variety of transport projects across Sydney. Daniel has worked on the Sydney Metro Northwest program where he has assessed and reported on the past and current operation of the traffic and parking network across Tallawong, Rouse Hill, Kellyville and Bella Vista stations. He has also been involved in transport impact assessment projects for the public & private sectors.