Great work to the PeopleTrans team on recently being awarded the Road Action Plan project for RMS South East Region!
This is a relatively new program centred around the NSW "movement & place" framework and will set an on-going future program of work for RMS over the coming years.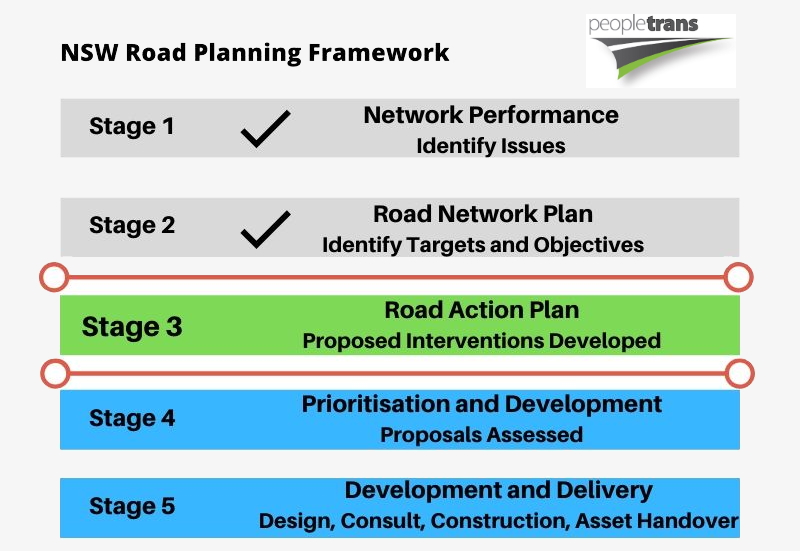 We recently held a workshop with people from Roads and Maritime Services representing Strategic Land Use, Project Development, Road Design, Road Network Development and Road Safety to fully understand the corridors and ideas for investigation.
We look forward to working with RMS on this project and further building on our already strong relationship with them and Transport for New South Wales.
For more information on how the NSW Government is planning transport out to 2056 which includes movement and place considerations, please visit https://future.transport.nsw.gov.au/plans/future-transport-strategy/future-network.
For more information about our corridor planning expertise, please contact Alan Stewart in our Sydney office on 02 8226 8760.