In September 2014 I had the pleasure of visiting a 35-40 degree Qatar, a Gulf State which will soon host one of the biggest sporting events in the world, the FIFA 2022 world cup.
It is not surprising then that the scale of development projects and supporting traffic engineering, transport planning and entertainment infrastructure would be well under way. There are a number of very exciting and impressive developments in the city of Doha with a unique range of architecturally designed commercial office blocks where imagination has been allowed to run free. Another development which is also unique and is a bit of a standout has to be "The Pearl" which could be viewed in a similar light to somewhere like Monaco in Europe.
The Pearl is an island development built over 400 hectares of reclaimed land and is ultimately expected to house over 50,000 residents. There are 12 main areas of The Pearl, each with its own distict style. In Port Arabia, one section of the overall Pearl development, there is a proposed 1 million square feet of leasable retail and commercial space (92,903 square metres), 4,700 units in 37 Mediterranean style towers, 450 Town Houses, a new four seasons hotel on the central islet and to top it all off a 785 berth marina.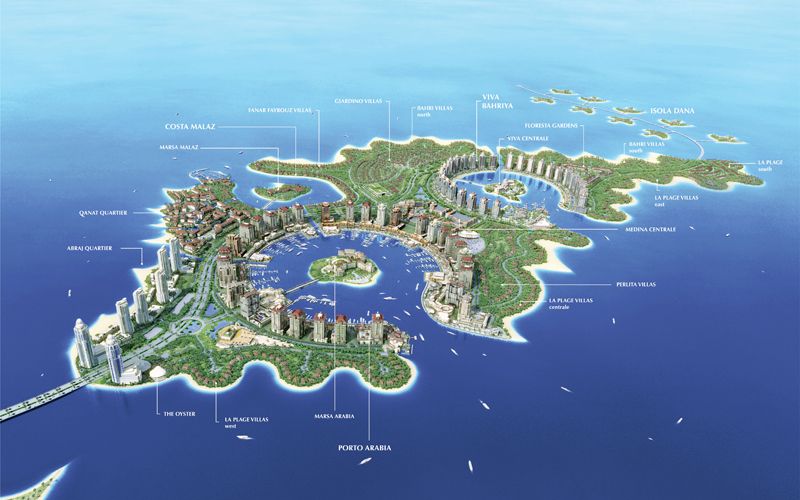 http://thepearlqatar.com/SubTemplate1.aspx?ID=152&MID=116
http://www.qatarliving.com/moving-qatar/posts/pearl-island-living-why-luxurious-hot-spot-everyones-mind
If that wasn't impressive enough The 12 Stadiums that are either planned or under construction for FIFA 2022 will be some of the most sophisticated and modern stadiums seen to date with the upgraded Khalifa International Stadium's cooling system designed in such a way that the playing pitch will be maintained at an optimal 26 degrees Celsius.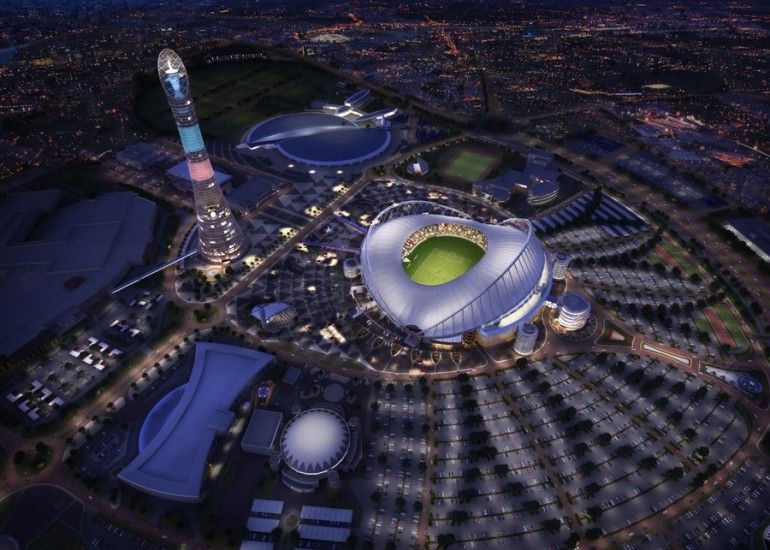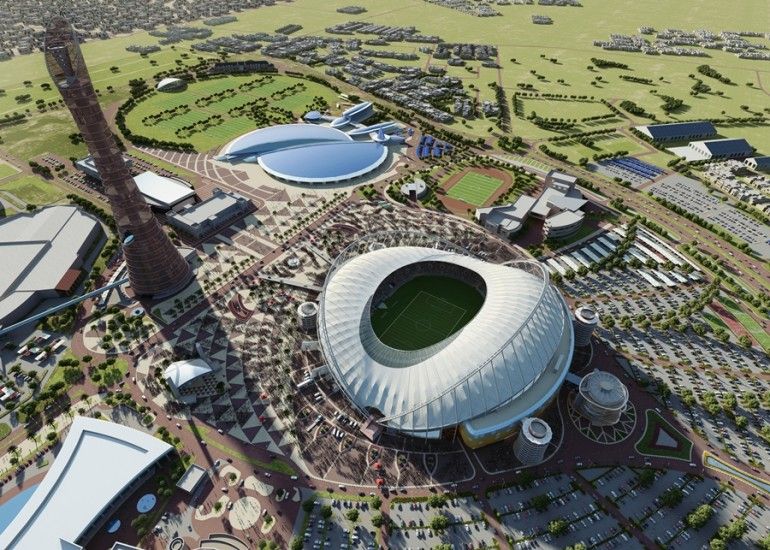 (Refer link) http://www.theguardian.com/football/gallery/2010/dec/02/world-cup-2022-qatar-stadiums-pictures
However one of the more interesting transport projects is The Doha Metro which is currently under construction and which is part of a proposed integrated rail network aligning with the States National Vision 2030.
The Doha Metro is an integral part of the Qatar Rail Development Program (QRDP) and will include 216km of track and approximately 100 stations over 4 main lines being the red/coast line, green/education line, gold/historic line and blue/city line. In Qatar nothing seems to be done on a small scale with the integrated rail network coming in at a cost of some $35 billion dollars.
The Metro network will cover the Greater Doha area and will include connections to town centres and vital commercial and residential areas throughout the city. In central Doha, the Metro will be underground, whilst at the outskirts it will mainly be at ground level or elevated.
Without this vital piece of infrastructure, access between all these new development projects would be greatly diminished. To deliver these projects Qatar is increasingly reliant on traffic engineers and transport planning expertise from all over the world. A total of 84% of the workforce are expatriate non-Qatari males, 10% expatriate non-Qatari females with only 6% local workers.
http://www.bqdoha.com/2013/09/expatriates-constitute-94-of-the-labour-market-in-qatar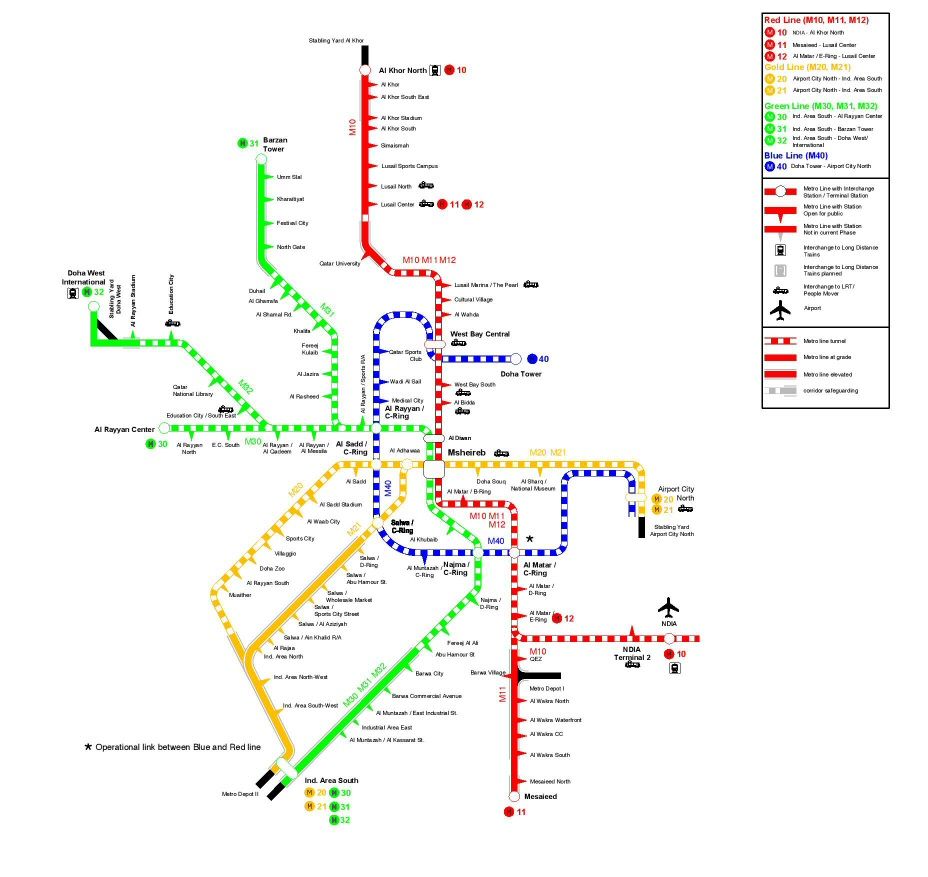 Interestingly Tunnel Boring Machines (TBMs) were recently deployed to commence tunnelling on the Metro Green Line just as was recently undertaken on the North West Rail project in Sydney.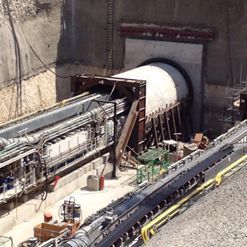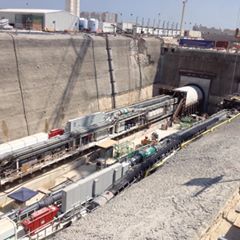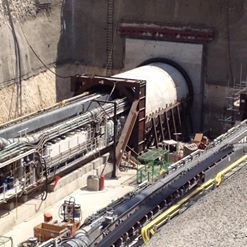 For more information about the Doha Metro Project refer to the link below:
http://www.qr.com.qa/English/Projects/Pages/Doha-Metro.aspx
So yes there are still large parts of Qatar which are desert where you can go four wheel driving and camel riding but that desert is slowly being transformed and Doha is fast becoming a city which could soon rival Dubai as the number 1 city to visit in the Middle East.
After all it already has bragging rights as the first Arab State to host a FIFA world cup!
Author: Alan Stewart
All references last accessed 4/12/14