A friend of mine once said, more than a decade ago now, when I was living and working in London, words to the effect that London, as a city, was untouchable, the best city in the world, nothing came close to it. This was at a time where London was going through a bit of a purple patch as far as the economic boom was concerned. Although at the time I disputed this fact I have come to acknowledge that London truly is a great city that ceases to amaze and that in my opinion, it could easily take the title of the best city in the world, well certainly as far as Traffic and Transport is concerned.
In 2000, London went through a bit of a Transport revolution with the establishment of Transport for London (TfL) which consolidated a number of Traffic and Transport Agencies and embarked on a journey to deliver a "step change" in Transport for the City. At this time there were many new and exciting transport initiatives established like the incubation of the "Congestion Charging Scheme" the "London Bus Initiative", the "Cycling Centre of Excellence", New Tram Schemes or better known as "Intermediate Modes". The results from these initiatives were significant but more importantly the Government realised that London was a people place and that the future relied on transporting people efficiently as opposed to private cars efficiently.
So fast forward to the year 2013 and just when you thought there wasn't much more that London could do to improve Transport they simply step it up another level. My visit to London was a real eye opener, I'm guessing because being a Transport Planner, I picked up on things that were new and innovative and gained a sense that moving around the City on foot or by bike had vastly improved since I was last there in 2004.
So here are just few of the new and innovative Transport ideas which London is championing.
Hydrogen Buses and New Styled "Trolley" Buses for London
Who would have thought that one day the old petrol and diesel driven buses would be outlived by renewable energy options? Who would have thought that one day bus planners would no longer have to contend with public criticism that "sure the proposed bus priority scheme might save me journey time but it also means that there are more pollution emitting buses travelling through my suburb". Well it has been coming for some time now and London is currently trialling this type of technology across the City.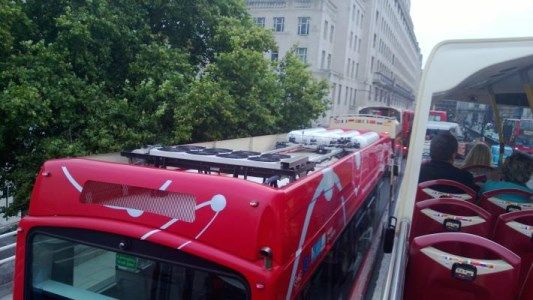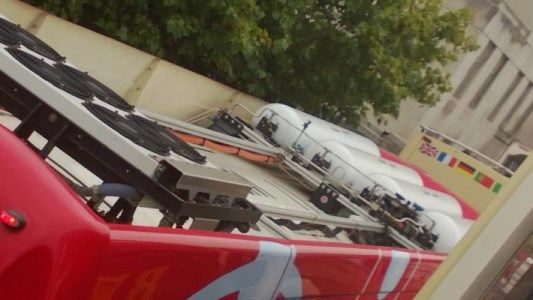 In addition to this Transport for London has introduced a bus specifically for London which is a modern replica inspired by the old "Route Master". It is modern, fully accessible and uses the latest green technology and is the first bus in more than 50 years to be designed specifically engineered for the Capital's streets.
The bus has three sets of doors, each with Oyster card readers, making it easier to get on and off. Inside, there are two staircases, one near the front and one at the back, for easy access to and from the upper deck. On the busier Central London routes, the bus will run with a conductor for most of the day. Conductors will not collect fares but will supervise the rear platform when they are on board, ensuring passenger safety when hopping on or off and providing travel advice.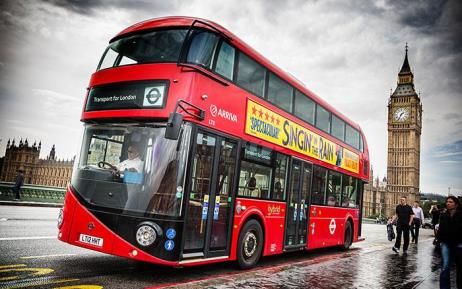 Image source: http://beta.tfl.gov.uk/modes/buses/new-routemaster
More information about the London bus is included in the link below which also featured recently on the popular TV series Top Gear.
http://www.tfl.gov.uk/corporate/projectsandschemes/15493.aspx
On-Street Electric Cars & Car Charging Points
1,300 charging points have been installed by a consortium of over 60 public and private partners, led by Transport for London, at more than 300 sites around London. A private sector operator is being sought from summer 2014 after the current sponsorship deal between TfL and Siemens ends. This initiative is part of the Mayor for London's plans to make London the electric vehicle capital of Europe as part of an electric vehicle revolution, which will help to improve air quality, reduce carbon emissions and deliver jobs and growth.
PeopleTrans observed first-hand what these on-street electric charging stations look like and what types of electric vehicles might use them as indicated below.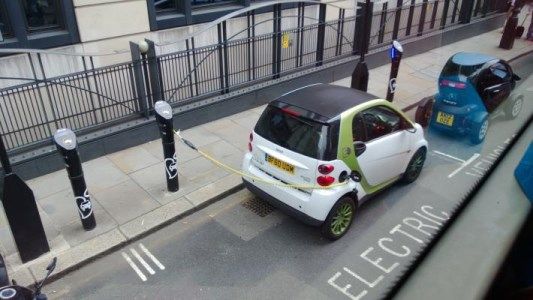 For more information about this initiative see link below.
http://www.tfl.gov.uk/corporate/media/newscentre/metro/27920.aspx
Cycle Hire Scheme & Separated Cycle Ways
London has really embraced the Barclays sponsored cycle hire scheme which was implemented some 3 years ago and is now the second largest cycle hire scheme in Europe. The scheme is easy to use and because it is on a City wide scale it is easy to pick up a bike at one location and drop it at another.
Due to its success, TfL intends to expand the coverage of the scheme even further to include locations such as Clapham Junction, Hammersmith, Fulham and Putney. For more information about the expansion plans refer to the link below.
http://beta.tfl.gov.uk/travel-information/improvements-and-projects/barclays-cycle-hire-expansion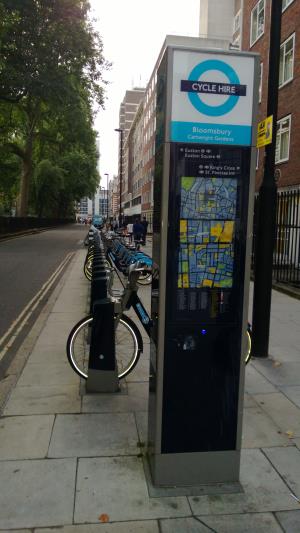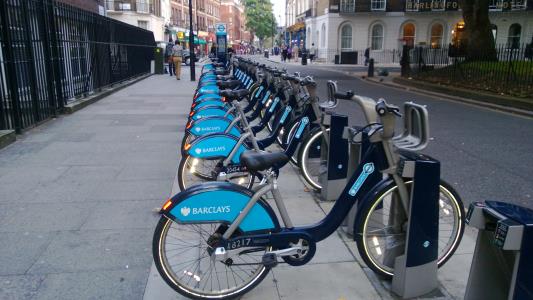 In support of this scheme London has also embarked on a program of delivering safe and separated cycleways throughout the city with the recently announced Central London Grid which includes a cycleway network of what is called "quietways" and "super highways" where the quiteways follow less trafficable routes with the superhighways follow the main roads with segregation. For more information on the Central London Grid cycle network refer to the link below.
http://www.tfl.gov.uk/roadusers/cycling/29172.aspx
What was clearly evident whilst I was in London in 2013 was the level of cycle activity generally which, although not supported by any of my own statistics, just from a pure sensory perspective and on the back of my experience from working in this field in London in 2002 had definitely increased significantly.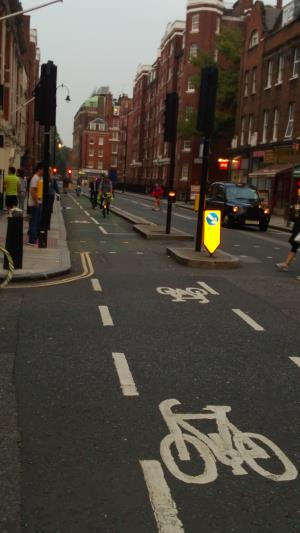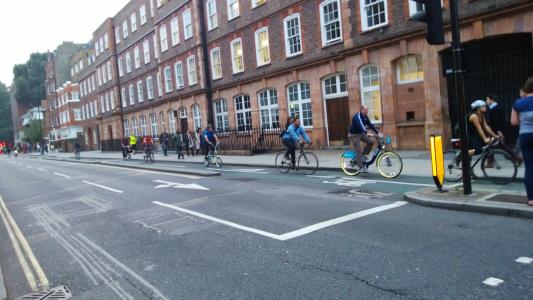 Legible London - Wayfinding
Legible London is another initiative of Transport for London and is intended to encourage and make it easier for more people to explore London on foot. Based on extensive research, the easy-to-use system presents information in a range of ways, including on maps and signs, to help people find their way. Following a pilot of the scheme in Bond Street it was further implemented on the South Bank and Bankside, Covent Garden and Bloomsbury and Richmond and Twickenham with market research indicating that it is working successfully and that nine out of 10 people would like the system rolled out across the City.
All Legible London signs show a 5 minute walking time and a 15 minute walking time map as well as walking times to prominent landmarks.
More information on legible London can be found on the link provided below.
http://www.tfl.gov.uk/microsites/legible-london/3.aspx
All references last accessed 28/1/14
Author - Alan Stewart